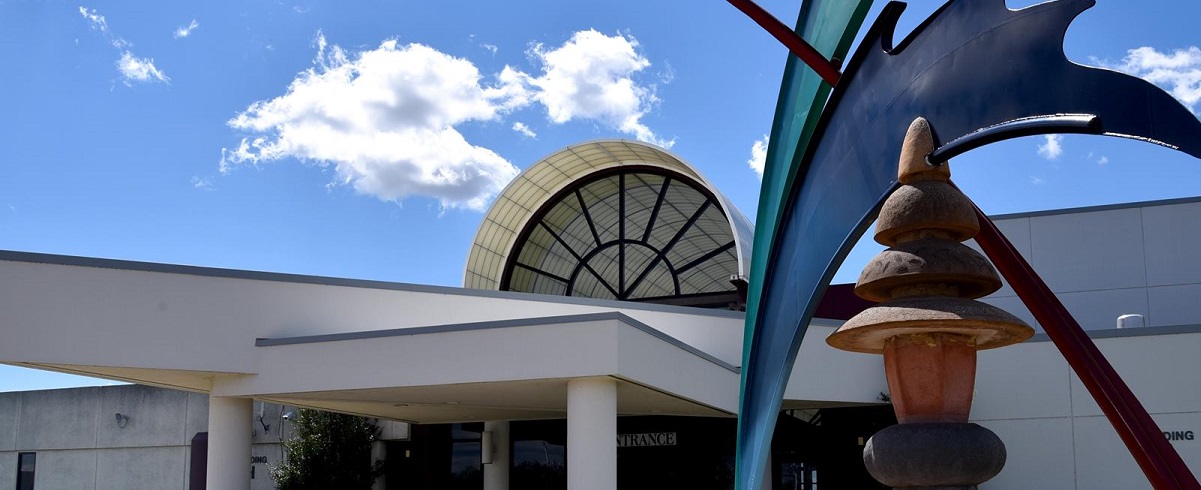 Established in 1967, Shawnee Community College offers over 40 associate degrees, diplomas, and certificate programs, including specialties in Health-care, Business, Accounting, Agri-Business, and Information Technology. Located in Southernmost Illinois, Shawnee has expanded throughout its history to include four extension sites serving the five counties district and beyond.
Shawnee Community College now serves an annual unduplicated headcount of 3,344 students in both credit and non-credit programs across all locations in the communities of Anna, Cairo, Metropolis, Ullin, and Vienna. Student count includes dual enrollment students in our local high schools. Additionally, Shawnee Community College serves our community in non-credit training opportunities and workforce development classes.
The College is nestled in the foothills of the Appalachian and Ozark mountains in Southern Illinois, within a few hours driving distance of major cities including: Indianapolis, Nashville, St. Louis and Chicago. The region is known for its extensive outdoor excursion opportunities, which include cave exploration, hiking, fishing, boating, and bicycling. The local community is made up of exceptionally friendly people, abundant natural resources, and a quality of life experience that is second to none.
---
Operating Hours
Spring & Fall: Monday – Friday from 7:45 am to 4:15 pm
Summer: Monday – Thursday from 7:30 am to 5:30 pm
Type of College
Public two-year comprehensive community college
Founded
1967
Accreditation
Higher Learning Commission
Telephone
(618) 634-3200 or 1-800-481-2242
More contact information
Community College District #531
Alexander, Pulaski, Massac, Union, Johnson, and portions of Jackson Counties
Interim President
Dr. Kathleen Curphy