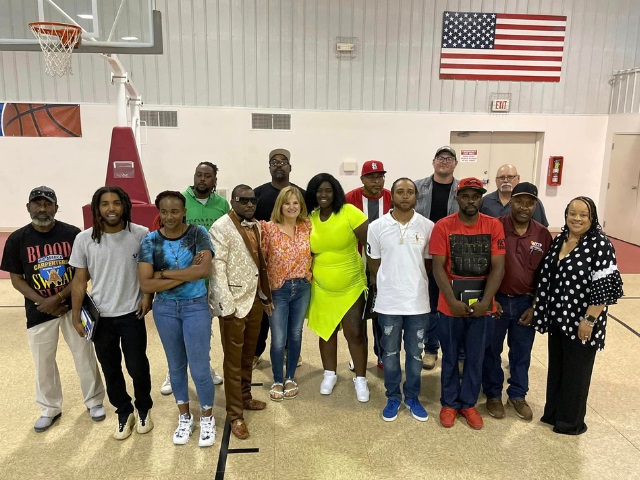 CAIRO, IL (May 25, 2023) – Ten students have completed the Highway Construction Careers Training Program at Shawnee Community College. This is the second class to go through the program, a collaborative effort between John A. Logan College and the Illinois Department of Transportation.
On Wednesday, May 24, 2023, family and friends watched as the ten graduates received their certificates and shared success stories. Many of these graduates already have full-time employment due to this 12-week program.
"We appreciate the opportunity. You (Shawnee Community College, John A. Logan College, and IDOT) have put us in a good position to be successful and take care of the community," said new father and graduate Akeem Mercer.
Students' projects this semester include working on the Rise Community Market in Cairo, which is set to hold its grand opening on Friday, June 16, and installing playground equipment at the Vienna Ballfields in memory of a student who died in a car crash.
Shawnee Community College will run the program in the fall after a year of training with John A. Logan College. Applications are now being accepted online.
For more information on the HCCTP, please contact Leslie Cornelius-Weldon at 618-734-3660 or lesliec@shawneecc.edu.