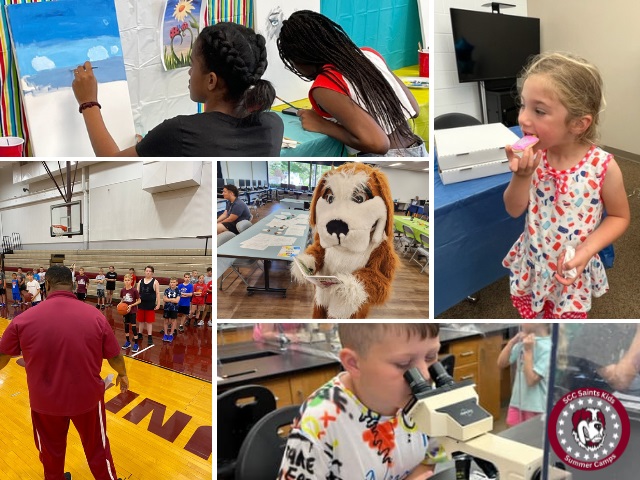 ULLIN, IL (May 18, 2023) – Schools across southern Illinois, southeast Missouri, and western Kentucky will soon be out for summer, leaving kids and parents looking for ways to fill their days. Shawnee Community College will once again be hosting nearly 30 camps and activities this summer, covering a variety of age groups and interests.
Art, science, technology, basketball, and even babysitter certification are just a few subjects being covered at the camps this year. The activities start on June 5 with Little Artistic Saints and continue through July. This year's program concludes with a Safe Sitter certification course for sixth, seventh, and eighth-grade students.
"Our activities this year are diverse and will be engaging for all who join us. This year, the Main campus and all four Shawnee Community College Extension Centers will host camps. It's going to be a lot of fun for all involved," said Director of Community Education & Outreach Centers Lindsay Johnson.
Camp registration is exclusively online this year and must be completed at least one week before the program happens.
Visit our Saints Kids Events page for additional details.