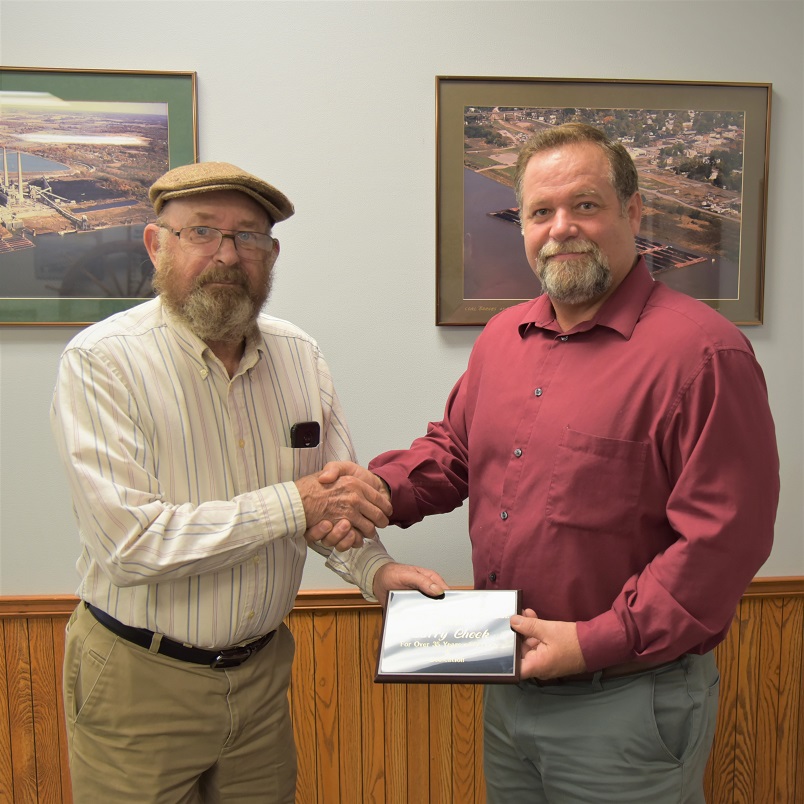 Ullin, IL. – A local diesel mechanic and business owner, Mr. Larry Cheek (pictured left), was recently recognized for his dedication to SCC student success. The Shawnee Community College Truck Driving Program Coordinator Kelly Jennings presented a plaque to Mr. Larry Cheek of Ullin, Illinois, for 35 years of dedicated service to the SCC Truck Driving Program students.
Mr. Cheek is the owner of Cheeko's Truck Repair in Ullin and has provided for the service and maintenance of the program vehicles for over 35 years. "Larry is a huge part of keeping our trucks on the road and helping our students earn their CDL", said Jennings. "I am honored to present this plaque to him on behalf of the college. His dedication to us is truly amazing. I can call him anytime night or day, and he is there to make sure our students have the equipment they need to train."
The Shawnee Community College Truck Driving Program is currently enrolling students for the next eight-week training course. Jennings said, "This is a great time to get into the trucking industry; with the current driver shortage and the increased wages, you can begin an excellent career with great benefits and long-term stability."
For information about enrolling in the program, call 618.634.3200 or visit the Truck Driving Program Page.