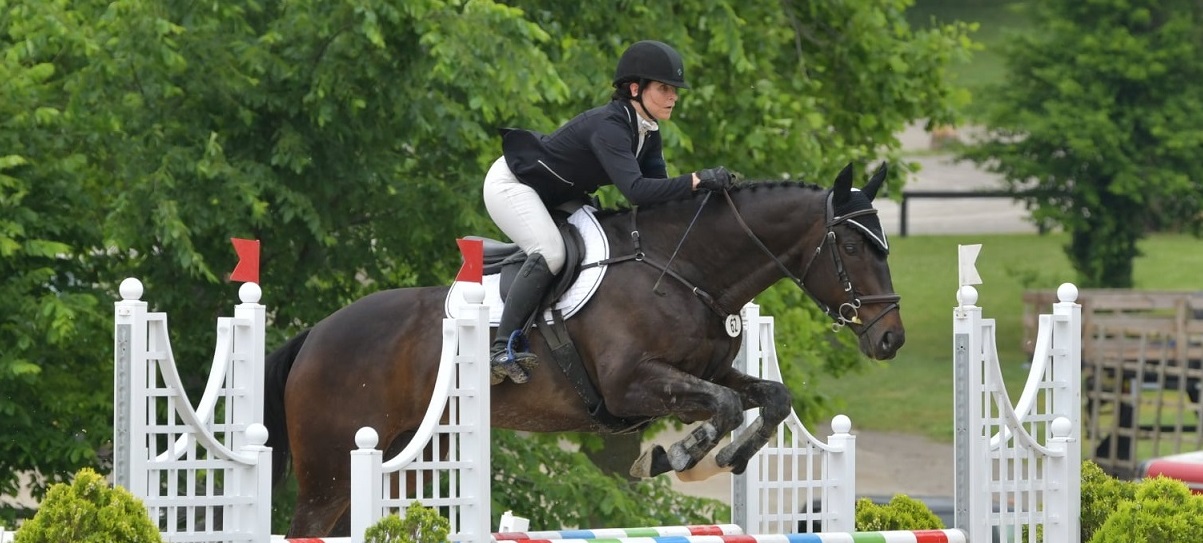 Ms. Roberta Christie and her Thoroughbred Must Be Lucky
Ullin, IL – When area residents hear Roberta Christie's name, most of them will say they know her as one of the excellent mathematics instructors at Shawnee College. Ms. Christie has served the Shawnee College community since 1996, impacting hundreds of students in our local area. Many may not realize that she is also a competitive equestrian who can often be found riding her off-the-track Thoroughbred Must Be Lucky while practicing and or competing in riding events.
This summer, she has had a chance to participate in at least two events, including one recently held in St. Louis, Missouri. Last year, she had an opportunity to compete in The USEA American Eventing Championships in Lexington, Kentucky. The AEC annual national championships welcome hundreds of juniors, adult amateurs, and professionals annually who travel from all across the nation to participate in this prestigious competition, vying for the chance to be named the best in the country at their respective levels. During that competition, she competed in the Training division, which included modified dressage, show jumping, and cross-country training.
This fall, she can once again be found in the classroom at SCC, and if you're looking for a great instructor with a really cool hobby, you will want to register for her classes next semester. For more information, contact us at 618-634-3200.