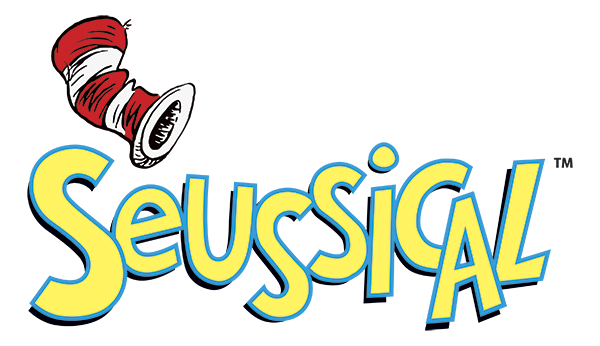 Student Matinees: November 2 & 3 @ 9:00 a.m. and Noon.
Evening Performances: November 3 & 4 @ 7:00 p.m.
Director – Clarissa Fox
Assistant Director – Julie Earley
Choreographer – Lindsay Zeschke
Master Carpenter – Brad Zeschke
Properties Master – Chris Everett
Light Board Designer – Connor Windings
Sound Board Operator – Adrian Fox
Cat in the Hat – Ricky Hamilton
JoJo – Jordan Bosecker
Horton the Elephant – Connor Windings
Gertrude McFuzz – Kyleigh Smith
Mayzie LaBird – Sophia Quesenberry
Sour Kangaroo – Jessica Edwards
Young Kangaroo – Chloe Smith
Mr. Mayor – Isaac Smith
Mrs. Mayor – Abby Frizzell
General Genghis Khan Schmitz – Kyle Gentry
Grinch – Caleb Gentry
Cindy Lou Who – Faya Butwell
Yertle the Turtle – Caleb Gentry
Vlad Vladikoff – Destin Ravellette
Thing 1 & Thing 2 – Lauren Earnhart & Briley McBride
Wickersham Monkeys – Kyle Gentry, Eli Cochran, Kaitlynn Jackson, Gabrielle Buretz, Sophia Dudley
Bad Girls – Claire Frizzell, Maggie Johnson, Erin Coleson, Natalie Woods, Kendyl Sparks, Caylee Davis, Ciera Terry
Whos – Gage Thomson, Grace Laubscher, Patti Laubscher, Katelyn Buretz, Riley Sharp, Audrey Franklin, Kadie Bosecker, Malaina Bosecker, Aizlyn Lincoln, Hannah Buretz, Maddie Patrick, Harper Butler
Circus McGurkis Folk – Harper Butler, Brynleigh Zeschke, Emma Frizzell, Riley Sharp, Audrey Franklin, Malaina Bosecker
Who Child #1 – Brynleigh Zeschke
Who Child #2 – Emma Frizzell
Schmitz's Cadets – Gage Thomson, Eli Cochran
*Also in the Cadets dance/scene will be: Cat, Thing 1 & Thing 2, & JoJo*
Performances
---
Evening Performances
Friday, November 3rd: 7:00 pm Performance
Saturday, November 4th: 7:00 p.m. Performance
Ticket prices are per person:
Student Matinees: **Reserved for area grade schools**
November 2 & 3 @ 9:00 a.m. and Noon.
Thursday and Friday (day) performances will offer school ticketing prices, $5 per student.
About Seussical
---
You're in for a treat as you witness Dr. Seuss' beloved characters and stories come to life on stage! Make plans to attend Shawnee Community College's production of "Seussical" on November 2, 3, and 4, 2023.
Throughout "Seussical," audiences are on a journey filled with catchy songs, colorful costumes, and a heartfelt narrative that encourages viewers to embrace their individuality and see the extraordinary in the ordinary.
The show captures the essence of Dr. Seuss's signature storytelling style, celebrating the power of imagination and the value of every person, no matter how small. With its delightful characters, humor, and heartwarming moments, "Seussical" is a family-friendly musical that appeals to both children and adults.
Seussical Rehearsal Photo Gallery
---