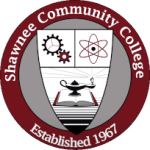 Website Shawnee Community College
SUMMARY
Leads and develops comprehensive programs to expand access to learning opportunities, learning resources, and learner support. This position oversees distance learning, audio/visual department, Moodle, and faculty development.
MINIMUM QUALIFICATIONS
Bachelor's Degree in instructional technology or one of the department's areas of service.
Preferred:
Master's Degree in instructional technology or one of the department's areas of service –OR– Master's Degree in an academic discipline with an exemplary record in applying learning technologies to instruction.
Knowledge and experience in best practices for distance education
Experience with learning management systems and instructional design processes
ESSENTIAL DUTIES AND RESPONSIBILITIES include the following:
Continually strive to achieve the College Mission, Vision and Purposes, and model the College's Core Values
Provide leadership for distance learning activities offered in a variety of media. This will include working with the academic divisions to establish distance learning class schedules, identify courses appropriate for interactive video (ITV), web-based or web-enhanced delivery, identify and train faculty, and develop curricula. Articulate a vision for the appropriate uses of learning technologies in a comprehensive community college.
Provides direction on online courses, workshops, and faculty development. Ensures online course management programming support is addressed
Helps provide direction on tools that will be used to aid in student learning.
Provides training and support to faculty and college personnel in the development and delivery of interactive video courses, Smart Classrooms, and remote technology.
Manage workload and daily activities of the Audio-Visual department. Provides leadership and support to all events that have audiovisual needs. Willing to adjust daily work schedule for events outside of normal work hours. Provides support for all classroom audiovisual needs at main campus and extension centers with aid of the Educational Technology Specialist.
Keeps informed of the new developments in instructional technology. Serves as a resource to faculty, staff, and administrators in understanding the benefits of technology-based instruction and other instructional delivery methods.
Work closely with the Education Technology Specialist on ITV and classroom hardware and software installations and updates.
Serve on College Committees, Councils and Teams as needed or assigned.
Collaborates with the Director of Information Technology to ensure the college has the technology infrastructure to support teaching and learning.
Assist with the Help Desk for students and employees.
Perform other related duties which may be required by the supervisor.
SKILLS & ABILITIES include the following:
Excellent verbal and written communication skills.
Excellent organizational skills and attention to detail.
Excellent time management skills with a proven ability to meet deadlines.
Ability to adapt to the needs of the organization and employees.
Ability to prioritize tasks and to delegate them when appropriate.
Thorough knowledge of employment-related laws and regulations.
Proficient with Microsoft Office Suite or related software.
Proficiency with (or the ability to quickly learn) the Polycom interactive video system and Zoom video communication platform.
CUSTOMER SERVICE STATEMENT
Consistently performs duties with concern, courtesy, and respect for all persons in a prompt and timely manner. Must work cooperatively with students, employees, and community members and be sensitive to issues of student and employee diversity. Consistently exhibits responsiveness to others in the organization at all levels and responds to requests for assistance from students, staff, and community members in a helpful and timely manner.
PHYSICAL DEMANDS
The physical demands described here are representative of those that must be met by an employee to successfully perform the essential functions of this job.
Raising objects from a lower to a higher position or moving objects horizontally from position to position.
Lifting items up to 30 pounds in weight.
Willingness and ability to safely use a ladder.
WORK ENVIRONMENT
Work is primarily in an office/school environment. Noise levels usually are moderate.