Full Time
This position has been filled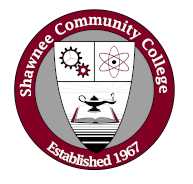 Website Shawnee Community College
Public two-year comprehensive community college
SUMMARY
Responsible for teaching the Medical Assistant program courses and leading the students through
the required coursework that prepares them to work professionally in the field.
ESSENTIAL DUTIES AND RESPONSIBILITIES
• Teach Medical Assistant courses as assigned by the Vice President of Academic Affairs
& Student Learning and Division Chairperson.
• Responsible for obtaining initial program accreditation and maintaining accreditation
thereafter.
• Assist in curriculum development and institutional advancement in the field of Medical
Assisting.
• Maintain communication and work cooperatively with off-campus instructional sites.
• Maintain quality assurance to remain compliant with all required agencies.
• Conduct student recruitment through information sessions and in all areas to build the
program.
• Maintain all face-to-face or synchronous online classes for the length of the scheduled
class times.
• Use a variety of methods and teaching strategies that reflect the different learning styles
and needs of students.
• Assess the instructional needs of students in the program and help coordinate the
development of a plan to address these needs.
• Assist students in meeting their educational goals, academic needs, or solving problems,
seeking additional help from other college services when necessary.
• Complete and submit grades and other course related reports in a timely manner into all
applicable college-wide internal support systems (i.e., Moodle, Colleague, etc.).
• Develop and/or revise Medical Assistant program course syllabi and submit to the
Division Chairperson for review. New course syllabi will be submitted to the Curriculum
& Instruction Committee for approval.
• Prepare textbook recommendations and submit to the Division Chairperson for review.
• Participate in all academic assessment processes, including, but not limited to, assisting
in developing the department annual Continuous Quality Improvement plan, and make
recommendations for program and/or course changes as well as supporting purchases.
• Demonstrate commitment to the teaching/learning process by participating in
professional development activities that enable faculty to maintain current perspectives,
both those provided by the College and those that are industry-specific and self identified.
• Actively serve on two standing College committees.
• Maintain appropriate on-campus office hours as outlined in the Collective Bargaining
Agreement.
• Other duties may be assigned
Perform other related duties which may be requested by the Division Chairperson or Vice
President of Academic Affairs & Student Learning. Related duties as required, are duties that
may not be specifically listed in the class specification or position description, but that are within
the general occupational series and responsibility level typically associated with the employee's
class of work. Other duties may be assigned.
QUALIFICATIONS
To successfully perform this job, an individual must be able to satisfactorily perform each
essential duty. The requirements listed below are representative of the knowledge, skill, and/or
ability required. Reasonable accommodations may be made to enable individuals with disabilities
to perform the essential functions.
SUPERVISORY RESPONSIBILITIES
None
EDUCATION AND WORK EXPERIENCE
Required:
Three (3) years of employment as a medical assistant in a healthcare facility.
Associate degree. If no Associate degree, one must be obtained within two (2) years of hire.
Preferred:
Minimum one (1) year of teaching experience in postsecondary and/or vocational/technical
education.
Online teaching experience.
CERTIFICATIONS
Required:
Must be credentialed in good standing in medical assisting, by an organization who credentialing
exam is accredited by the National Commission for Certifying Agencies (NCCA) or the
American National Standards Institute (ANSI).
PHYSICAL DEMANDS
The physical demands described here are representative of those that must be met by an employee
to successfully perform the essential functions of this job. Reasonable accommodations may be
made to enable individuals with disabilities to perform the essential functions. Some lifting,
reaching, bending and stooping.
Lifting: Raising objects from a lower to a higher position or moving objects horizontally from
position to position. Lifting items up to 40 pounds in weight.
WORK ENVIRONMENT
The work is primarily performed in the office or classroom environment. Noise levels usually are moderate.