Full Time
This position has been filled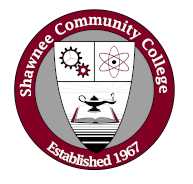 Website Shawnee Community College
Public two-year comprehensive community college
Performs high-level clerical duties and tasks by organizing, scheduling, coordinating, researching, compiling, inputting, exchanging and analyzing information for the Dean of Career and Technology Programs. The Assistant plays an integral role in assisting the Dean to implement departmental procedural guidelines and practices for all ongoing projects, programs and departments under the Dean's purview. The Assistant facilitates and executes applicable planning and organizing for office or departmental activities, meetings, as well as, internal and external communications and correspondences.
ESSENTIAL DUTIES AND RESPONSIBILITIES include the following:
Other duties may be assigned.
1.       Perform confidential daily administrative support services to the Dean of Career and Technology Programs, including but not limited to scheduling appointments and meetings, recording and distributing minutes; assembling documentation for meetings and report preparation; creating and maintaining departmental files and records.
2.       Provide support services to the Director of Business and Workforce Development, Truck Driving Coordinator, SBDC, and Career and Technology Department Chair.
3.       Assist with the day-to-day processes within the Career and Technology office. This includes but is not limited to: answering phone calls and walk-ins for the various offices, providing clerical assistance and data entry, revising department forms, etc.
4.       Maintain accurate records of departmental expenditures, order/inventory supplies, process requisitions and monthly credit card statements, arrange travel as needed.
5.       Coordinate multiple projects, including producing high-quality work under tight deadlines.
6.       Provide support in maintaining the necessary records, files, reports, databases, and communication materials.
7.       Collaborate with other responsible staff to build, proof, and maintain the college-wide schedule of classes offered each semester.
8.       Assist with the collection of all grade rosters including the initial progress reports, mid-term and final grades each semester.
9.       Build sections for all career and technology, continuing education, workforce training courses, ensuring course sections are coded correctly and comply with the course file and required semester dates and times.
10.   Track completion of and assist with data entry for annual assessment process.
11.   Assist with creating, mailing and tracking billing invoices for all business participants and Driver Safety Program
12.   Assist with receiving, tracking and process of incoming payments for the Driver Safety Program
13.   Input Driver Safety course data into Ellucian Colleague, the college's database system
14.   Assist with monitoring accounts and tracking expenditures to ensure funds are spent in compliance with ICCB approved Perkins Plan. Help to prepare budget modifications and initiate budget transfers as needed to ensure grant objectives and timelines are being met.
15.   Supports the Perkins procurement process to purchase approved resources (i.e. goods and services) with grant funds, as well as coordinating student assistance and identifying potential obstacles for student success
16.   Serve as a backup for the Executive Associate to the VPAA.
QUALIFICATIONS:  To perform this job successfully, an individual must be able to perform each essential duty satisfactorily. The requirements listed below are representative of the knowledge, skill, and/or ability required. Reasonable accommodations may be made to enable individuals with disabilities to perform the essential functions:
EDUCATION AND/OR EXPERIENCE
Minimum Qualifications Required:
·         Associate degree in an applicable field from an accredited institution or two years of related work experience.
·         Experience working with Microsoft applications (word, excel, and access).
·         Experience in an office setting, related experience in college setting preferred.
·         Experience working with grants, preferred.
Knowledge: Principles of organization, management and administration of office procedures and practices.
Skills: Excellent interpersonal, oral and written communication, and organizational skills; ability to maintain confidentiality; Microsoft Office skills (Word, Data Entry, Excel, Typing).
Personal: Detail-oriented, self-starter who enjoys relating to a diverse population of students, staff and public in a fast-paced work environment with multiple interruptions. Works consistently to further the college's vision and values. Works collaboratively with immediate peers and other departmental areas to support student learning and development. Shows respect and compassion for others. Values the open exchange of ideas and exhibits innovation in daily work and special projects.
Physical: Ability to access computer screens and electronic student records in software packages currently used by the college; ability to input data and sit at a workstation for long periods; ability to run errands across campus; ability to lift and transport 20 pounds. Ability to travel or work evenings as needed.
Machines & Equipment Used: College information system software, Windows platforms, Microsoft Office including Access, Google Docs, Gmail, presentation equipment/ software, multi-line digital phone system, form feed/flatbed scanner, copy machine and related educational software.
WORK ENVIRONMENT AND PHYSICAL REQUIREMENTS: Work is primarily in an office/college environment. Noise levels are usually moderate. Must be physically able to operate a computer. Work is usually completed in a sedentary manner, but may require walking or standing for brief periods of time. Position may involve occasional bending, lifting, carrying, pushing or pulling of objects up to 20lbs. pounds or less.
Salary: $32,000
Required Documents:  cover letter, resume, official transcript, letter of recommendation(s)