Part Time
This position has been filled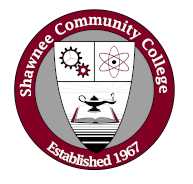 Website Shawnee Community College
Public two-year comprehensive community college
Shawnee Community College
Job Description
Job Title: Cairo Center Assistant (Cairo)
Department: Cairo Extension Center
Reports To: Cairo Center Coordinator
FLSA Status: Non-Exempt
Classified Level: 2
Date Created: September 2016
SUMMARY
Under general direction, assist the Cairo Center Coordinator in maintaining all programs and services provided by the Cairo Extension Center. This individual is responsible for providing support to students during the registration process, and outlining all educational and development goals for the Center.
ESSENTIAL DUTIES AND RESPONSIBILITIES include the following. Other duties may be assigned.
· Provides advising support and counsels students for fall, spring, and summer semester course selections.
· Provides support to students on academic plans and goals.
· Participates in orientations, open houses, and other recruitment/retention activities.
· Responsible for administrative functions and may need to attend meetings.
· Receives and gives referrals to and from faculty for student's major considerations, academic issues, or personal concerns.
· Train and provide work direction to student workers.
· Follow college policies and procedures.
· Follows the Shawnee Community College calendar.
To perform other related duties which may be required by the Cairo Center Coordinator (related duties as required are duties that may not be specifically listed in the class specification or position description, but that are within the general occupational series and responsibility level typically associate with the employee's class of work).
SUPERVISORY RESPONSIBILITIES
Assist with supervision of support staff, adjunct instructors, and student workers.
QUALIFICATIONS To perform this job successfully, an individual must be able to perform each essential duty satisfactorily. The requirements listed below are representative of the knowledge, skill, and/or ability required. Reasonable accommodations may be made to enable individuals with disabilities to perform the essential functions.
EDUCATION and/or EXPERIENCE
Required: Associate's Degree and some secretarial experience
Preferred: Bachelor's Degree. Some administration experience preferred.
KNOWLEDGE, SKILLS, AND ABILITIES
Knowledge of SCC policies and procedures, academic requirements, campus resources, and support services.
Ability to coordinate work with other employees, providing direct instruction or supervision as assigned.
Ability to identify student needs for support services in order to make appropriate referrals.
Ability to establish and maintain effective work relationships with students, faculty, staff, and the public.
Ability to represent SCC in a friendly, courteous, and professional manner.
Ability to maintain confidentiality.
LANGUAGE SKILLS
Minimum language ability associated with this job:
Reading: Ability to read procedural manuals and technical journals.
Writing: Ability to prepare business letters and reports using a prescribed format and conforming to all rules of punctuation, grammar, diction, and style.
Speaking: Ability to make group and individual presentations about the college's educational programs and services. Speak extemporaneously on a variety of subjects related to departmental work processes.
WORK ENVIRONMENT
The employee is not substantially exposed to adverse environmental conditions (such as in typical office or administrative work).
$13-$14 per hour up to 29 hours per week