Part Time
This position has been filled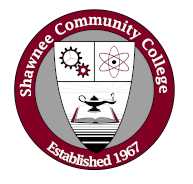 Website Shawnee Community College
Public two-year comprehensive community college
Medical Assistant Instructor (Part-Time: online and 2 nights per week in person)
SUMMARY
Responsible for teaching the Medical Assistant program courses and leading the students through the required coursework that prepares them to work professionally in the field.
ESSENTIAL DUTIES AND RESPONSIBILITIES:
1. Maintain all classes for the length of scheduled class times.
2. Use a variety of methods and teaching strategies that reflect the different learning styles and needs of students.
3. Assist students in meeting their educational goals, academic needs, or solving problems, seeking additional help from other college services when necessary.
4. Complete and submit grades and other course related reports in a timely manner into all applicable college-wide internal support systems (i.e., Moodle, Colleague, etc.).
5. Monitor and track the progress and performance of each of the students and offer constructive feedback to help them improve. Identify problem areas for students and provide the necessary support to help students master their lessons throughout the course of the program.
6. Evaluate student's performance in the clinical setting and log hours of students.
7. Ensure students grasp the importance of safe practices for their clients, themselves, and their work environments.
8. Ensure the proper equipment, tools, textbooks, and supplemental materials are available to students so students can be properly prepared for Medical Assistant exams and careers.
9. To perform other related duties which may be required. (Related duties as required are duties that may not be specifically listed in the class specification or position description, but that are within the general occupational series and responsibility level typically associated with the employee's class of work.)
10. Prepare the program for accreditation and keep the accreditation in good standing.
QUALIFICATIONS:
To perform this job successfully, an individual must be able to perform each essential duty satisfactorily. The requirements listed below are representative of the knowledge, skill, and/or ability required. Reasonable accommodations may be made to enable individuals with disabilities to perform the essential functions.
EDUCATION and/or EXPERIENCE:
Required: Possession of an Associate of Applied Science degree in Medical Assistant and a minimum of 2000 verifiable hours of experience.
Preferred: Possession of a Bachelor degree, successful teaching experience in a community college setting, and online teaching experience is preferred.
CERTIFICATES, LICENSES, REGISTRATIONS:
Required: Hold a minimum of one of the following certifications: Clinical Medical Assistant (CCMA), Registered Medical Assistant (RMA), or National Certified Medical Assistant (NCMA)
Preferred: Current Certified Medical Assistant (CMA) certification