Step 1
Apply for admission to SCC. 
Step 2
Complete the Free Application for Federal Student Aid (FAFSA) and send the completed application to the federal processing center in the envelope provided, or apply online. The Title IV code for Shawnee is 007693.
The FAFSA is available at SCC or any high school guidance office. Priority consideration is given to those who apply before March 1. 
Step 3
After you complete the FAFSA process, you will receive a Student Aid Report (SAR) within four weeks of mailing. If you need to make a correction to your FAFSA after it has been sent, wait for your SAR and make the correction on it. DO NOT complete another FAFSA .
Please note:
You must apply for financial aid each year. No program of assistance is carried forward from year to year. Check with the Financial Aid office each December to determine when to apply.

 
You may receive a verification letter from the Financial Aid office regarding missing documents and/or forms. Many of these forms can be acquired here. Please print the required form and submit to the Financial Aid office as soon as possible. These forms are required to complete your file and calculate your financial aid package.
To be eligible for financial assistance at SCC, a student must first fulfill the following basic requirements:
Be enrolled at Shawnee Community College in an eligible program of study.
Be a high school graduate, or possess a High School Equivalency Certificate (GED).
Be enrolled in a minimum number of semester credit hours of eligible course work, as specified by the individual financial aid program. Community education courses, ABE/GED courses, audited courses, certain repeated courses, the first level of developmental courses, and courses that cannot be used as credit towards any eligible SCC certificate or degree are not eligible for all types of financial aid programs.
Complete and mail the Free Application for Federal Student Aid (FAFSA) or a renewal for the correct year, and have the data forwarded to the state of Illinois. Identify Shawnee Community College, code number 007693, as the college of choice.
Sign and return the award letter that will be sent to you from the Financial Aid Office.
Meet all eligibility requirements outlined in the SCC Satisfactory Academic Progress Policy. For more information regarding Standards of Satisfactory Academic Progress for Financial Aid Recipients, Monitoring Procedures, and Appeals.
Provide any documentation requested by the Financial Aid Services Office, including tax forms, to complete the verification process.
---
Contact for More Information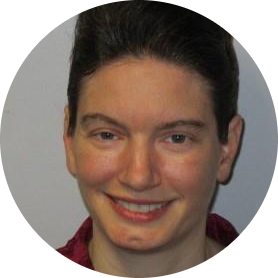 Tammy Capps | Director of Financial Aid/Coordinator of Veterans and Military Personnel Student Services
Email: tammyc@shawneecc.edu
Phone: (618) 634-3280