Students who fill out the FAFSA Application can apply for the grants listed below.
---
The Federal Pell Grant provides gift money for college-related expenses to students demonstrating financial need. The program is open to SCC students who are enrolled in a 16-credit-hour or one-year certificate program, or a two-year degree program, who have not yet earned a bachelor's degree. To apply, an applicant must file a Free Application for Federal Student Aid (FAFSA). Upon receipt of the federal financial aid award notification, called a Student Aid Report (SAR) or Institutional Student Information Report (ISIR), the Financial Aid Services Office can determine the amount of the award and the need for any additional information.
---
Gift money in the form of FSEOG awards is awarded through Shawnee Community College to students with exceptional financial need. The money is provided through federal funding to the college and is awarded to individual students during each academic year. All students who apply for a Federal Pell Grant and have on file a valid federal Institutional Student Information Report have applied for the FSEOG grant, which must be awarded based upon the student's Estimated Family Contribution and other indicators of exceptional need, as determined by the college.
lllinois Student Assistance Commission (ISAC) Grants
---
Provides gift money for payment toward tuition and mandatory student fees to eligible students who are and have been Illinois residents for a year prior to the start of the academic year. Students must identify an Illinois college and indicate Illinois residence on the federal student financial aid application in order to also apply for the state grant.
---
Active members of the Illinois National Guard who have served for a minimum of one year in the program are eligible to receive gift assistance for payment toward tuition and fees. Information and applications may be obtained from National Guard armories or air bases and from the SCC Financial Aid Services Office.
Illinois Veterans Grant Program
---
The Illinois Student Assistance Commission also sponsors other special scholarship programs, including scholarships for children of policemen and firemen killed in the line of duty, dependents of correctional workers killed or permanently disabled in the line of duty. Grants for bilingual students may be available as well.
Federal and Institutional Work Study
---
Part-time student employment for six to twenty hours per week is available through the Federal Work-Study Program and the Institutional Work-Study Program (funded by Shawnee Community College). Students apply for Work-Study jobs by watching for job postings on the job board at the Main Campus and at the extension centers and completing the Free Application for Federal Student Aid (FAFSA). A valid federal Institutional Student Informative Report (ISIR) must be on file before a student may qualify for Work-Study. Opportunities for community service work may also be available through the Federal Work-Study program, based upon annual funding levels and financial aid eligibility.
---
Student loan programs provide long-term educational loan to eligible students and/or their parents. Shawnee Community College refers students Private Alternative Loan lenders who will determine a student's eligibility to borrow. Credit checks and/or co-signers are required.
Detailed information and applications are available in the Financial Aid Services Office.
Visit ELMSelect to access all loan information.
---
Contact for More Information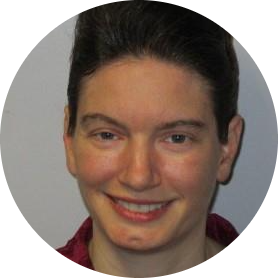 Tammy Capps | Director of Financial Aid/Veterans Coordinator
Email: tammyc@shawneecc.edu
Phone: (618) 634-3280