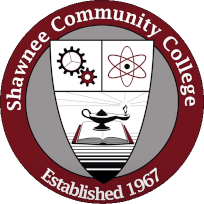 Committee
Charge

Committee Name: Technology Team
Committee Type: Administrative – Hybrid
Mission/Purpose: The Technology Team (TT) is responsible for ensuring the College's information technology infrastructure supports student, academic, and administrative needs. The TT provides oversight on activities related to technology needs assessment, technology infrastructure improvement, and technology support. The TT ensures the College's technology infrastructure meets the guidelines outlined in the Illinois Community College Board's (ICCB) MIS Manual.
Scope of Responsibility:
Policy functions of the TT are:
Recommend improvement to the College's information management, technology infrastructure, information usage, information security, web standards, telecommunication, and data classification policies, procedures and guidelines.
Operational functions of the TT are:
Create and update a Technology Master Plan that supports the College's strategic plan.

Collect, evaluate, prioritize, and recommend technology proposals for implementation.

Assist organizational units with technology initiatives.

Assess the current state of technology utilization and staffing and make recommendations for improvement.

Identify, prioritize, and recommend areas for expansion, access, and maintenance of technology utilization to enhance instructional programs, student services, and the management of the college.

Ensure technology resource allocation is linked to the College's Strategic and Student Assessment plans.

Develop and implement standards for the operation and maintenance of the College's website.

Coordinate with other organizational units to ensure accuracy of webpage information.

Implement information technology strategic goals assigned to the Vice President of Administrative Services.

Create and update a data classification manual.

Identify, prioritize, and recommend continuous and specialized technological training needs to maximize employee productivity and student success.

Research and pilot new technology to support student success.

Recommend funding strategies and priorities for technology spending.
Policy Responsibility: Information Technology (A6xxx)
Reporting: The TT advises the Vice President of Administrative Services through policy recommendations to the Administrative Services Council and performs operational activities for the Administrative Services Leadership Team.
Associated Committees: Administrative Services Council, Administrative Services Leadership Team, Business & Finance Team, Facility Team, and the Safety & Risk Management Team.
Composition: Director of Informational Technology, Educational Technology Administrator, Computer Services Specialist, Network Administrator, IT Support Specialist, Director of Facilities, Assessment Coordinator, faculty (4), and staff (2).
Meeting Dates: Second Friday of the month from 2:30p – 4:00p