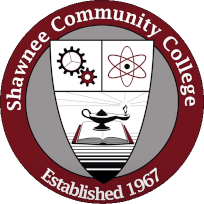 Committee
Charge

Committee Name: Student Success Team
Committee Type: Administrative – Hybrid
Mission/Purpose: The Student Success Team (SST) supports student retention and persistence strategies that facilitate course and program completion.
Scope of Responsibility:
Policy functions of the SST are:
Recommend improvement to the College's academic support, financial aid, career services, veterans services, and records policies, procedures and guidelines.

Recommend policies, procedures, and guidelines to ensure academic information is accurately portrayed in the College Catalog and any student handbook.
Operational functions of the SST are:
Monitor retention and persistence activities and provide a monthly report.

Collaborate with Information Technology Department to utilize the Saints Alert program.

Review and recommend improvements to the College's enrollment management (from inquiry through graduation) efforts.

Assess, evaluate, and make recommendations for student support strategies to enhance student access, success, persistence, and goal attainment.

Focus on retention and persistence equity initiatives for under-prepared, nontraditional, low-income, and minority students.

Evaluate annual student success and equity data and make recommendations for improvement.

Recommend support programs and services that promote student equity.

Provide an annual summary of outcomes/achievements to the Student Affairs Council.

Research best practices and provide training related to improving student success.

Provide a first-year experience program
Policy Responsibility: Financial Aid (A32xx) and Enrollment Services (A33xx)
Reporting: The SST advises the Vice President of Student Affairs through policy recommendations to the Student Affairs Council and performs operational activities for the Student Affairs Leadership Team.
Associated Committees: Executive Council, Student Affairs Council, Student Life Committee, Marketing and Public Relations
Composition: Executive Director of Public Information & Marketing, Director of Recruitment & Enrollment, Director of Student Success, Director of Community Education & Outreach Centers, Student Engagement Coordinator, Student Organization Sponsor (1), Registrar, Transfer Faculty (1), CTE Faculty (1), Executive Director of Institutional Effectiveness
Meeting Dates: Second Tuesday of the month from 10:00a – 12:00p