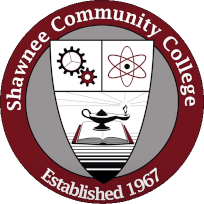 Committee
Charge

Committee Name: Student Affairs Council
Committee Type: Administrative – Policy
Mission/Purpose: The Student Affairs Council (SAC) is the primary planning and policy-making committee for the Student Services Division and is responsible for the continuous quality improvement and consistency of the student's experience with the College's academic and student support services and programs.
Scope of Responsibility: The SAC shall:
Oversee Student Affairs policy, procedure, and guideline development.

Develop, implement, and evaluate student support services including processes for: recruitment, pre-enrollment, admission, career interest, orientation, placement testing, advisement/registration, financial aid and internal scholarships, supplemental education support, student engagement, retention support, student judicial, student life/co-curricular, student mental and physical health/wellness, assisting students with fundamental needs (e.g. housing, transportation, food, etc.), athletics, graduation functions at the campus and college levels, certification exams and career services.

Review and recommend policies and procedures for Student Affairs areas.

Implement strategic plan initiatives assigned to the Vice President of Student Affairs (VPSA).

Develop and review the Student Services Board Monitoring Report

Review of the efficacy of persistence and completion efforts as they evolve collegewide.

Review of academic policies and procedures as they pertain to student services.

Evaluate academic and student support services initiatives across the College.

Serve as a communication conduit to the College.

Assist in maintaining accreditation requirements for HLC.

Develop or suspend committees, as needed, through use of ad-hoc groups to research, analyze, and make recommendations
Policy Responsibility: Student Affairs (A31xx, A32xx, A33xx, A34xx)
Reporting: The SAC advises the VPSA.
Associated Committees: Executive Council, Recruitment & Enrollment Team, Student Success Team, Student Experience Team, and the Student Affairs Leadership Team.
Composition: Dean of Student Success, Director of Financial Aid, Director of Student Support Center, Director of Education Talent Search, Director of Student Support Services, Athletic Director, Extension Center Coordinator, Advisor, Registrar, Career Services Coordinator, 1 Transfer Faculty, 1 CTE Faculty
Meeting Dates: Second Tuesday of Month from 10:00-12:00