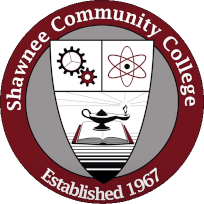 Committee
Charge

Committee Name: Student Academic Assessment Team
Committee Type: Administrative – Hybrid
Mission/Purpose: The Student Academic Assessment Team (SAAT) promotes assessment practices which support the continuous improvement of student learning and institutional effectiveness.
Further, SAAT provides planning, support, and leadership to promote the achievement of college goals pertaining to outcomes assessment. Academic assessment provides systematic, routine processes that allow the faculty/staff to determine the degree that students are achieving the stated student learning objectives.
Scope of Responsibility:
Policy functions of the SAAT are:
Recommend improvement to the College's curricular and co-curricular assessment policies, procedures, and guidelines.

Recommend improvement to the College's institutional effectiveness and institutional research policies, procedures, and guidelines they relate to assessment practices.

Recommend policies, procedures, and guidelines for promoting assessment training for all employees.
Operational functions of the SAAT are:
Offer input into the process of assessment across the institution, and make recommendations in support of continuous quality improvement.

Lead assessment practices that are sustainable for integration into institutional planning and decision-making.

Support continuous accreditation requirements with the ongoing Assessment Cycle through the collection and analysis of evidence of student learning.

Facilitate meaningful reporting on the Assessment of Student Learning to appropriate stakeholders.

Evaluate course, discipline, and program-level assessment processes, and make recommendations for improvement to the Vice President of Academic Affairs.

Lead program review processes and ensure improvement strategies are considered for inclusion in the Strategic Plan and College budget.
Policy Responsibility: Institutional Effectiveness (A15xx), Institutional Research (A16xx), and Academic Affairs (A2xxx)
Reporting: The SAAT reports to the Vice President of Academic Affairs and is chaired by the Assessment Coordinator (full-time faculty member)
Associated Committees: Executive Council, Academic Affairs Council, Academic Standards Team, Curriculum and Instruction Team, Diversity, Equity, and Inclusion Council, and Academic Leadership Team
Composition: Assessment Coordinator, Dean of Allied Health & Nursing Programs, Dean of Career & Technology Programs, Dean of Transfer & Adult Ed Programs, Executive Director of Institutional Effectiveness, faculty (6) from each academic division, and staff from Advising/Recruitment (1), Registrar, Librarian, Director of Student Success, Director of Recruitment & Enrollment, Staff (1), Co-Curricular Representative (1)
Meeting Dates: Second and Fourth Monday of the month from 3:00p – 4:15p