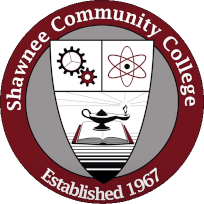 Committee
Charge
Committee Name: Safety & Risk Management Team
Committee Type: Administrative – Hybrid
Mission/Purpose: The Safety & Risk Management Team (SRMT) is responsible for ensuring the College's building, grounds, and plant operations meet State and Federal guidelines and the physical environment is safe, well-maintained, and continuouslyimproved to meet the evolving needs of students and employees. Further, the SRMT will work the Administrative Services Council and Administrative Services Leadership Team to mitigating insurance cost increases. The SRMT provides oversight on activities related to college safety awareness training, data security, work environment security, planning for emergency operations, hazard recognition, and American with Disabilities Act (ADA) compliance activities. The SRMT make recommendations for the College's Tort levy.
Scope of Responsibility:
Policy functions of the SRMT are:
Recommend improvement to the College's safety & wellness, risk management, information security, workplace/facility security, and emergency operations policies, procedures and guidelines.
Operational functions of the SRMT are:
Develop and implement safety standards to ensure compliance with State and Federal laws (e.g. ADA, OSHA, Clery Act, Violence Against Women (VAWA), etc.).

Create & update a chemical hygiene plan that supports academic programming.

Create & update a College Safety Plan.

Create & update a Disaster Recovery Plan for college operations.

Create & update a Risk Management Plan.

Create an annual Safety Report including Clery Act and VAWA compliance.

Collect, evaluate, prioritize, and recommend facility improvement proposals for implementation.

Assist organizational units with safety needs.

Assess, annually, facility conditions and make safety improvement recommendations.

Inspect, prioritize, and recommend college facilities and program areas to promote a healthy, safe, and secure work and learning environment.

Review reported health and safety problems and recommend corrective actions.

Ensure safety resource allocation is linked to the Strategic and Student Assessment plans.
Assist Facility Team with the coordination of the College's Illinois Green Economy Network (IGEN) sustainability efforts.

Recommend funding strategies and priorities for safety training.

Develop and implement an annual safety inspection plan.

Coordinate with the Budget & Finance Team on matters related to Tort funding.

Oversee health and safety training programs for students and employees.

Assist Facility Team with the development and planning of major capital improvement projects as it relates to health and safety matters.

Participate in the collection, review, discussion, and dissemination of authoritative safety information, including maintenance of all Material Safety Data Sheets (MSDS) in a central location.

Implement College-wide Emergency Preparedness training activities.

Assist with accident investigations, inspection of facilities, and the correction of unsafe conditions.
Policy Responsibility: Safety & Wellness (A49xx), Risk Management (A55xx), Information Security (A64xx), Facility Security (A76xx), and Emergency Operations (A77xx).
Reporting: The SRMT advises the Vice President of Administrative Services through policy recommendations to the Administrative Services Council and performs operational activities for the Administrative Services Leadership Team.
Associated Committees: Administrative Services Council, Administrative Services Leadership Team, Business & Finance Team, Technology Team, and the Facility Team.
Composition: Director of Business Services, Director of Informational Technology, Director of Facilities, Educational Technology Administrator, Extension Center Coordinator, Executive Director of Human Resources, Center Staff (1), faculty (2), and staff (3).
Meeting Dates: Fourth Tuesday of the month from 1:00p – 3:00p