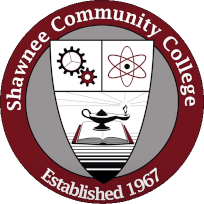 Committee
Charge
Committee Name: Employee Relations Team
Committee Type: Administrative – Hybrid
Mission/Purpose: The Employee Relations Team (ERT) serves as the major planning and policy-making body for the College's human resource and employee engagement activities. The ERT is responsible for creating equitable and inclusive policies for the College's talent acquisition, employee retention and engagement, performance management, compensation, and legal compliance processes. Further, the ERT provides recommendations to the College's DEI council on climate and culture improvement opportunities within the Employee Relations areas.
Scope of Responsibility: The ERT Council shall:
Make recommendations to the DEI Council regarding human resource policy, procedure, and guideline development.

Ensure human resource procedures comply with Federal, State, and local laws/regulations.

Amplify employee recruitment, socialization, and inclusion efforts to facilitate a strong sense of teamwork and community. (Goal 3.5)

Establish a new employee orientation process. (Goal 3.5.A)

Implement an employee exit interview process. (Goal 3.5.B)

Develop and improve a consistent Employee Recognition program. (Goal 3.5.D)

Share best practices, and seek innovative approaches to strengthen workforce and Employee Relations.
Policy Responsibility: Human Resources.
Reporting: The ERT reports to the Executive Director of Human Resources. The Executive Director will consider all recommendations made by the ERT and endorse those that are informed by best practice and compliant with applicable law. All endorsed recommendations will be sent to the DEI and then to Executive Council for final approval.
Associated Committees: Executive Council, and DEI Council Composition: Faculty (3), Staff (3), Administration (3), Center Coordinator (1) Meeting Dates: Third Tuesday of the month from 10:00a – 12:00p