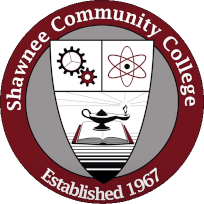 Committee
Charge

Committee Name: Diversity, Equity, and Inclusion Council
Committee Type: Administrative – Policy
Mission/Purpose: The Diversity, Equity, and Inclusion (DEI) Council serves as the major planning and policy-making body for the College's human resource and cultural improvement activities. The DEI Council is responsible for creating equitable and inclusive policies for the College's talent acquisition, professional development, employee retention and engagement, performance management, compensation, and legal compliance processes. Further, the DEI Council will provide recommendations to the College's other governance councils and administrative teams on climate and culture improvement opportunities.
Scope of Responsibility: The DEI Council shall:
Oversee human resource policy, procedure, and guideline development.

Ensure human resource policies comply with Federal, State, and local laws/regulations.

Develop and improve DEI policy assessment rubrics to be used by all governance committees.

Review all administrative policies, procedures, and guidelines to ensure they promote equity and inclusion.

Analyze employee professional development needs and recommend appropriate training.

Make recommendations to the Executive Council regarding strategic initiatives and events aimed at improving equity and inclusion throughout the College.

Develop and monitor implementation of DEI and human resource strategic plan initiatives.

Develop and present DEI Board Monitoring Reports.

Share best practices, and seek innovative approaches to strengthen workforce and marketplace inclusion and diversity.

Develop or suspend committees, as needed, through use of ad-hoc groups to research, analyze, and make recommendations.
Policy Responsibility: Human Resources (A41xx, A42xx, A43xx, A44xx, A45xx, A46xx, A47xx, A48xx, and A49xx)
Reporting: The DEI Council reports to the Executive Director of Human Resources. The Executive Director will consider all recommendations made by the DEI Council and approve those that are informed by best practice and compliant with applicable law. All approved recommendations will be forwarded to the Executive Council for final review and adoption.
Associated Committees: Executive Council, Academic Affairs Council; Student Affairs Council; and, Administrative Services Council.
Composition: Faculty (3), Staff (3), Administration (3)
Meeting Dates: Second Thursday of Month from 10:00a – 12:00p.