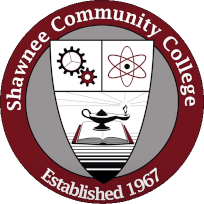 Committee
Charge
Committee Name: Academic Standards Team
Committee Type: Administrative – Hybrid
Mission/Purpose: The Academic Standards Team (AST) is responsible for ensuring the academic integrity and quality of the College's courses and programs. The AST provides oversight on activities related to academic program requirements, student preparation standards, student performance standards, standards of instruction, standards for faculty development, and standards for teaching.
Scope of Responsibility:
Policy functions of the AST are:
Recommend improvement to the College's academic standard policies, procedures and guidelines, including but not limited to grading, attendance, honors, withdrawal, graduation, transfer, degree standards, certificate standards, dual credit, dual enrollment, performance testing, advanced standing, transfer credit, remedial standards, academic dishonesty, academic probation, academic appeal, academic calendar, faculty preparation, faculty preparation, and faculty credentialing.

Recommend policies, procedures, and guidelines to ensure academic standards information is accurately portrayed in the College Catalog and any student handbook.
Operational functions of the AST are:
Oversee the development, delivery, and improvement of the College's curriculum.

Ensure curriculum is academically sound, comprehensive, and responsive to community needs and reflective of the Board's Strategic Outcomes.

Ensure curriculum delivery standards are consistent with student interests.

Provide oversight of all new courses and programs to ensure that academic standards are maintained.

Recommend new credit courses and programs for approval.

Recommend program changes and course revisions for approval.

Recommend degree and general education requirements for all programs.

Oversee processes to resolve academic integrity issues and student appeals.

Provide a forum for innovation in teaching and learning.

Oversee faculty tenure processes.

Oversee faculty development processes.

Recommend, annually, an academic calendar for consideration of approval.

Ensure catalog and student handbooks have accurate information as it relates to academic standards.

Develop and implement standards for academic related web content.
Policy Responsibility: Academic Standards (A22xx) and Faculty Standard (A23xx)
Reporting: The AST reports to the Vice President of Academic Affairs (VPAA). The VPAA will consider all recommendations made by AST and endorse those that benefit the College. All approved policy recommendations will be sent to the Executive Council for approval.
Associated Committees: Academic Affairs Council, Academic Leadership Team, Academic Standards Team, Student Academic Assessment Team, Executive Council, and Diversity, Equity, and Inclusion Council
Composition: Dean of Allied Health & Nursing Programs, Dean of Career & Technology Programs, Dean of Transfer & Adult Ed Programs, Department Chairs (4), Coordinator of Financial Aid and Veteran Affairs, Registrar, Staff (2), and Faculty (3).
Meeting Dates: First Tuesday of the month from 2:00p – 4:00p